Cyber Army
The PriviaHub Cyber Army version supports the schooling and development of cyber armies. Cyber armies are defined as a new line of defense brought by technological developments, as well as the army, navy, air and space forces of the countries.
Cyber Range
We are living in a new era where countries are subject to material and moral losses through cyber wars after conventional wars. With the PriviaHub Cyber Army, we provide support and experience to the military disciplines for the establishment, development and enhancement of cyber armies, one of the most important lines of defense of this era.
PriviaHub Cyber Army offers country-specific solutions for the regulation of offensive and defensive operations that have become an integral part of cyber armies and training of cyber security experts.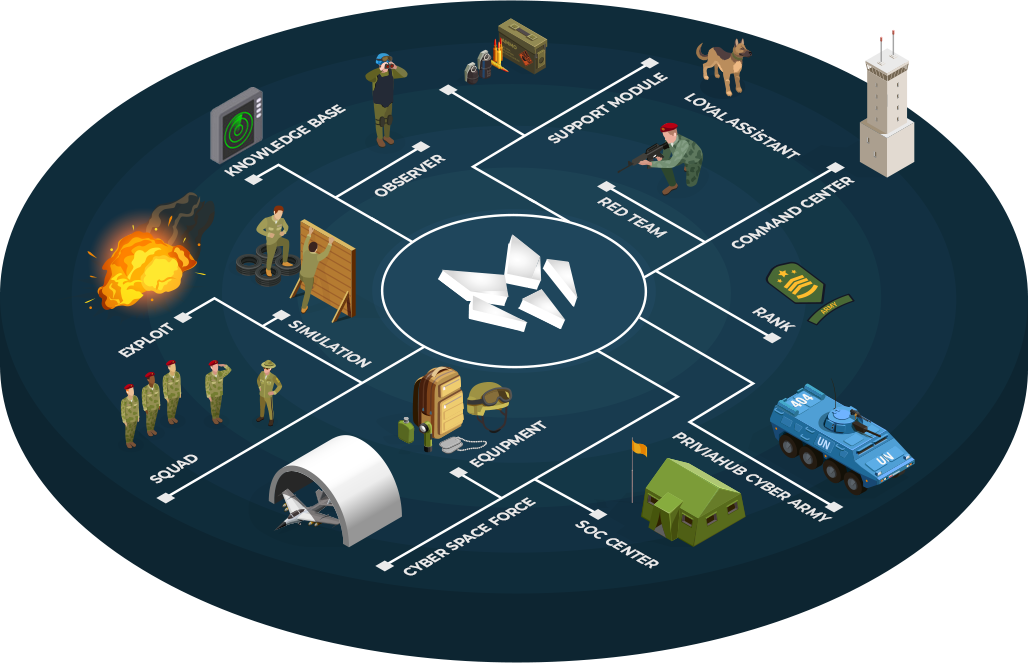 Do you have other questions?
If you can't find the answer to your question in our FAQ, you can always contact us. We will reply you as soon as possible!